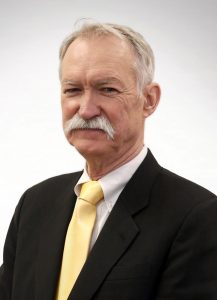 Larry Lavender is the founder of Lavender Consultants.  For the five years preceding the advent of Lavender Consultants, he was a Director of Government Relations for Jones Walker, a multi-faceted, national law firm with over 355 attorneys in 8 states and the District of Columbia.  Before joining Jones Walker, he served for five years as the Chief of Staff of the Financial Services Committee for the United States House of Representatives, and, prior to that, for five years as Chief of Staff to Congressman Spencer Bachus.
During his tenure with the Financial Services Committee, which spanned the 2008 financial crisis, the Committee considered some of the most significant and far reaching legislation in its history. The Dodd-Frank Act is the most prominent example, but Housing and GSE legislation were also major issues.
In addition to managing the day-to-day operations of the Committee, Larry assisted the Chairman and other members in developing policy and legislative strategy. He was also the Committee's principal contact with congressional leadership staff and other committees of the House, particularly when considering cross-jurisdictional issues such as internet gambling, derivatives regulation, and budget authorizations.
As Chief of Staff of the Committee, he interacted extensively with the Executive Branch, the SEC, the CFTC, the Federal Reserve, the FDIC, the OCC, and other regulatory agencies, particularly in the interpretation and implementation of the Dodd-Frank Act.
Larry has also communicated extensively with international financial and accounting agencies and regulators, including those of the European Union, China, Israel, The United Kingdom, and several African and Middle Eastern countries. This has included official visits to these and many other nations.
He has spoken and participated on panels for trade associations, think tanks, and regulators, including the Federal Reserve, the Municipal Securities Rule Making Board, the American Enterprise Institute, the American Bankers Association, The Institutional Investors' Forum, and many others.
Larry has been active in the management of political campaigns at the local, congressional district, and state-wide levels. Early in his career, he served for 10 years with the City of Birmingham, Alabama, first as the staff director for the city council and later as the Chief of Staff to the mayor. During that time, he was intimately involved in the city's financial management, gaining a broad and deep understanding of municipal finance.
Outside the governmental arena, Larry has extensive experience in the management of small and medium-sized businesses, having owned and managed several manufacturing companies primarily supplying the heavy truck industry.